Diabetes is the disease that is deepening its roots in today's world at the fastest pace. The prime reasons are lack of awareness about the right habits.
Be it the right choice of food or the right set of exercises, people fail to implement both in their day to day life. As a result, a lot of problems come into play.
If you think that knowing about the foods which have how glycemic index can simplify some fraction of your problem. Then you own every right to read this article till the end.
Carbohydrate content in your daily food habits should be reduced considerably to keep your diabetes under control and more protein-rich foods must be included in the diet chart.
Foods suitable for lowering the glucose level are determined by calculating their glycemic index which ranges between 0 to 100.
Only the food items with values lower than 55 are safer to use as it has less amount of carbohydrates, 55 to 70 range is for the medium glycemic scores. Above this value, food products should be completely avoided as it causes severe health problems.
Obesity, heart diseases, and some of the other medical conditions can be curbed by the proper planning of your diet that envelopes low glycemic index foods.
Here are some of the foods with a low glycemic index that can perfectly fit into a healthy diet including more nutritious elements.
1.  Oatmeal
This is the best choice of food that a diabetic patient can depend on to lower their blood glucose level with the low glycemic index and beneficial components.
The oatmeal has a glycemic value below 55 and has rich fiber content which plays an important role in the digestion process. Breakdown of sugars is done effectively with these dietary fibers and it balances the blood glucose levels.
The health of the heart can also be maintained with this dish in your diet as it lowers the cholesterol levels with the beta-glucans present as the components.
High carb consumption can be avoided by eating oatmeal as it gives the feeling of fullness and keeps you away from your hunger cravings.
Here are 3 Highly Recommended Books for effective control of your Diabetes
1. The Diabetes Code: Prevent and Reverse Type 2 Diabetes Naturally – Dr. Jason Fung
The must-have guide to reversing and preventing type 2 diabetes through intermittent fasting and a low-carb, high-fat diet—from Dr. Jason Fung, internationally best selling author of The Obesity Code
Click here to check the price in Amazon
2. The Complete Diabetes Cookbook: The Healthy Way to Eat the Foods You Love
Take control of managing diabetes with 400-plus healthy and creative diabetes-friendly recipes.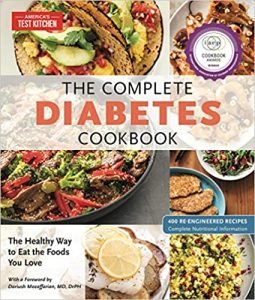 Click here to check the price in Amazon
3. Food Rules: A Doctor's Guide to Healthy Eating
It's hard to find more sound and concise nutritional advice, applicable to absolutely everyone. Coming from a reputable medical doctor who has become a specialist in nutrition.
Insulin sensitivity is also improved temporarily and several suitable minerals make oatmeal your perfect dish.
2.  Fish
Among the best food items, fish is one of the healthy foods advised for most of the people as it is the best source of protein, vitamins, and omega 3 fatty acids.
Heart health is highly taken care of when the diet has included fish as it has the essential fatty acids that can prevent heart diseases. Vitamin-rich content of the food helps to support the health of the skin, eyes, blood cells, and even the nervous system.
Diabetes patients can include fish in their food chart as it provides most of the essential elements to the body without rising the blood glucose levels, putting control to your diabetes.
3.  Leafy Green Vegetables
Diabetes control is not an easy task as it will begin with the planning of the diet suiting your health which cannot contain any high carb products.
The rise in the blood sugar levels must be reduced with the change in lifestyle. The leafy green vegetables will surely have an important place in your diet.

It contains all the essential minerals and vitamins that can improve the health of a person with a low glycemic score.
The high presence of fiber helps in balancing the digestion of food making it suitable for the release of glucose. It can be consumed by including in the diet with various recipes and stay healthy.
4.  Eggs
This is the food that is a good source of protein and is considered a safe food for diabetes patients.
Reduced amount of carbohydrate content in the eggs prevents the rise of blood glucose levels. The potassium present in the eggs promotes muscle health and improves the functioning of the nervous system.
Heart health is highly improved as the potassium levels help to balance the sodium present in the body.
Egg yolks have biotin which is an important element for the health of skin, hair, and nails. Insulin production is highly improved and the essential fatty acids are also obtained by including eggs in your diet.
Moderate level consumption of eggs is advised with other mixtures of low calories food items to control your diabetes to normal.
5.  Nuts
People suffering from diabetes will have to restrict many food items that increase their blood glucose level but will have a deficiency of several important factors in the body.
Nuts are the best option that provides a good source of vitamins, calcium, minerals, and the essential fatty acids as it comes with low glycemic scores.
Almonds, walnuts, pistachios, peanuts, and cashews are the most preferred nuts for diabetes patients, these have other health benefits also. Including the nuts in your diet helps to reduce the oxidative stress that leads to diabetes and heart diseases.
Obesity issues can also be controlled as nuts helps in reducing the food cravings and improves the insulin sensitivity of the body.
6.   Berries
There are several variants of berries available, they are one among the perfect diet options for diabetes patients as it has low glycemic values.
It is a combined package of rich sources of antioxidants, vitamins, and fibers which are essential for better performance of body systems.
Prevention of heart diseases and the reducing chance of inflammations are the other health benefits with the consumption of berries.
This fruit is better to be purchased fresh as the other products like canned and dried will have more added sugar which will raise your blood glucose levels.
10 Best low-sugar Fruits for Diabetics
7.  Beans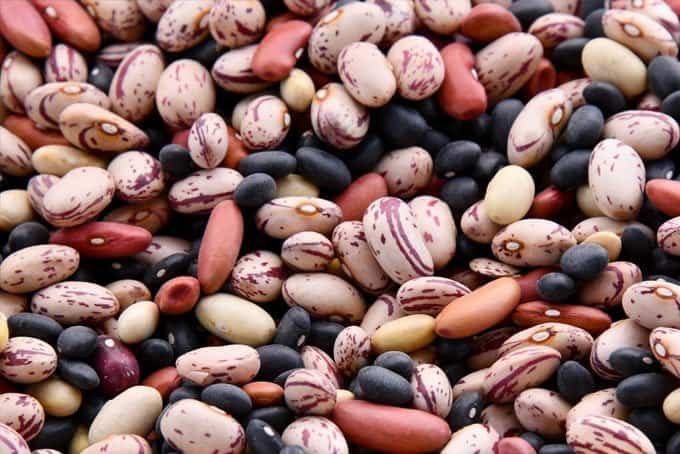 Most of the diabetes patients include beans in their diet due to their ability to manage the blood sugar levels with low glycemic value.
This nutritious food has the rich content of protein and fiber supporting the active functioning of body systems and is even used as a replacement for animal protein.
There are several variants in beans and the essential component content varies for each type, it is considered healthier as it doesn't have saturated fat that is present in meat.
Gut health and insulin sensitivity are improved with a significant amount of soluble fiber that is a healthy component of beans.
8.  Garlic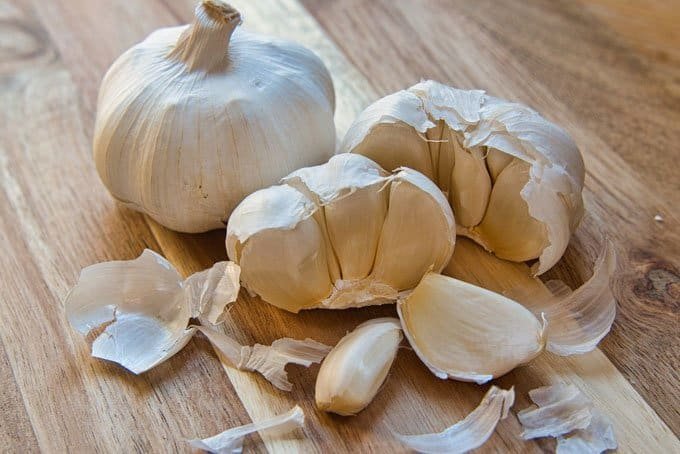 It is a common ingredient used in most of the dishes and it has a low glycemic value which makes it suitable for diabetes patients.
Studies have proven that garlic can stabilize the insulin level in the body but should be consumed at a moderate quantity after getting expert advice.
Body metabolism can be improved with the garlic included in the diet and has a wide range of applications related to health. It contains several essential elements used for the treatments and helps in reducing the complications caused as the aftereffect of diabetes.
Controlling the high blood pressure to a normal rate and reducing the inflammations are the other benefits that people look forward to by adding garlic in their diet.
9.  Citrus fruits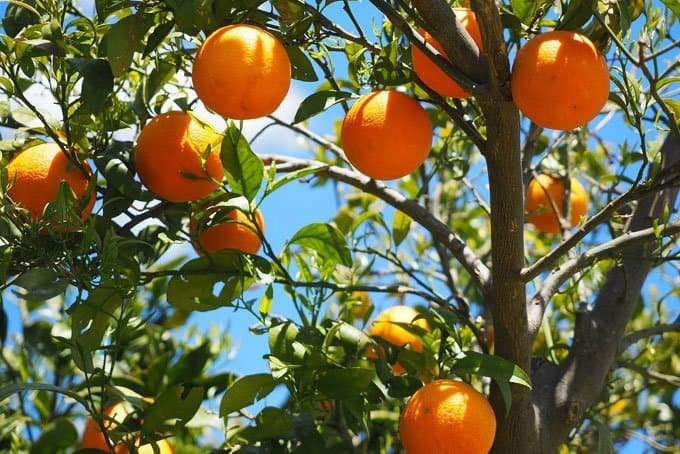 Variants of fruits are under the citrus category which offers a large number of health benefits and has a good source of immunity-boosting vitamins.
The high content of soluble fiber regulates the blood glucose levels and lowers the bad cholesterol in people. The insoluble fiber content in the citrus fruits regulates digestion and gives the feeling of fullness which reduces your food cravings.
Flavonoids present in the fruits promote heart health and risk of heart diseases are reduced. Mineral balance, fluid regulations, and muscle contractions are maintained properly by including the citrus fruits in your daily diet.
10. Tomatoes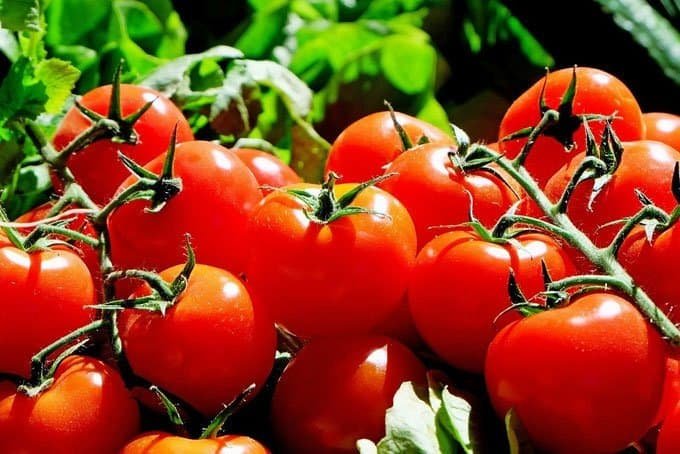 There are several veggies helping people with diabetes to have a proper diet by avoiding the usage of high carbohydrates.
Tomatoes are considered as the proper option for diabetes with a low glycemic value indicating that it will not cause a rise in the blood glucose level.
Lycopene which gives the red color to the tomato is a beneficial antioxidant that has several health benefits.
It prevents heart diseases, protects from sunburns, chronic diseases. oxidative stress is also reduced with the vitamins or other essential elements present in the vegetable.
Tomatoes are added to your food items and even a healthy colorful salad can help you with controlling the diabetes levels.
11. Chia seeds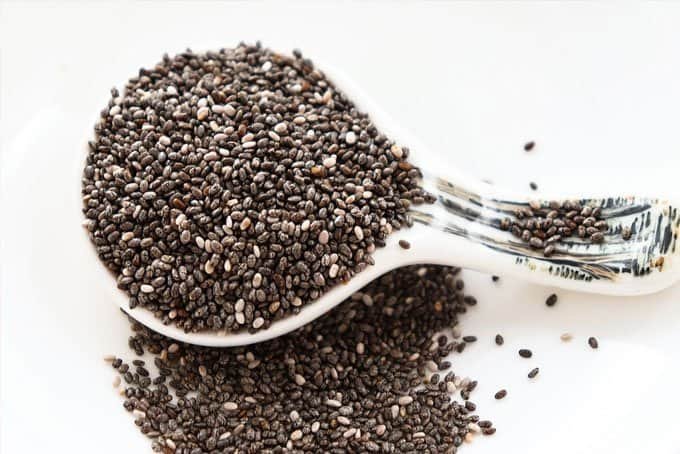 With the richness of antioxidants, omega 3 fatty acids, fiber, and magnesium source chia seeds are best to fit into the diet of a diabetes patient.
People who fear the complications of diabetes should include this in your food and the amount to be eaten should be confirmed by a health expert.
Hunger cravings can be controlled to an extension with the help of chia seeds which reduces the consumption of a large number of carbs. Fibers present in the food helps in the less absorption of calories from your food and lowers the blood glucose level.
Reduction of inflammations and blood pressure is also attained by planning a proper diet with chia seeds.
12. Avocado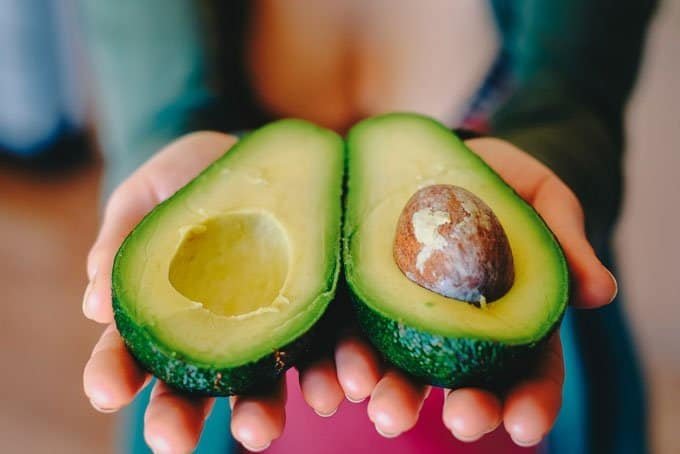 This green fruit is used widely now due to the richness of nutrients, vitamins, and other essential elements supporting the total well being of the body.
Fatty acids required for the improvement of heart health is also obtained by including avocados in your diet. It helps to control diabetes without letting the increase in blood sugar levels and insulin sensitivity is highly improved.
Avocado gives a little control to the food cravings if you are planning to eat snacks with extra calories and fiber content helps in the slow digestion giving time for the glucose release.
13. Greek yogurt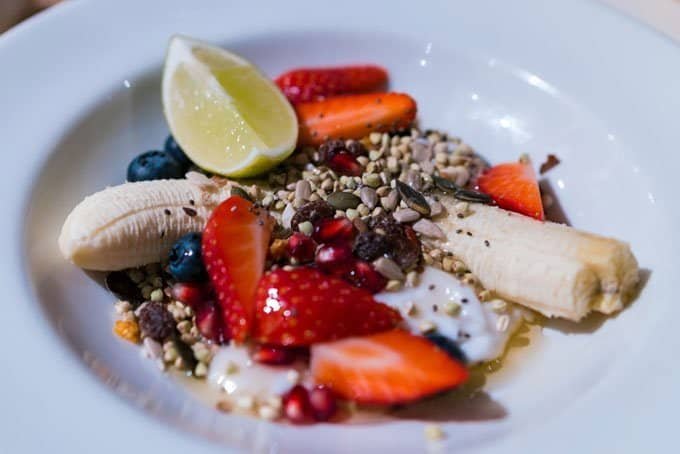 The best choice of dairy products for diabetes patients is the Greek yogurt as it has a different straining process that removes the whey that contains lactose which is the natural sugar in milk.
Blood sugar level can be maintained at a normal level with the usage of Greek yogurt in your diet and it also has a high amount of calcium source.
This is a rich protein source that helps you get rid of the obesity by reducing appetite and the carbs intake can also be decreased with this proper dietary food.
Several factors leading to heart diseases are reduced and offer a healthy food product for everyone.
14.   Flax seeds
This is another proper healthy food that is advised which has the presence of insoluble fiber that helps to reduce the risk of heart diseases.
It is a better food product to balance the blood glucose levels and studies have shown that it can potentially reduce the dosage of medication needed to prevent the blood clot.
Insulin sensitivity is improved along with suppressing the food cravings by giving the feeling of fullness.
15.  Apple cider vinegar
It is considered as a better product for diabetes patients as it helps in the lowering of blood sugar levels and improves insulin sensitivity.
This is safe to use as the sugar content is fermented as acetic acid and it offers good control to diabetes. Apple cider vinegar helps in slowing down the stomach emptying and gives you the feeling of fullness for a long time.
If you have some other gastric diseases, it should be used only after the advice from a dietician for not causing trouble.
The dosage can be increased after some days compared to the initial days if there are no other medical conditions. It offers you with good results by reducing the threat of diabetes.
Concluding words
As everyone knows there is no permanent cure if you become a diabetes patient, but if you don't follow proper medications it will result in severe complications.
So, this disease should be controlled well by adding changes to your diet by replacing the high carbohydrate products with some of the nutritious food items.
Several food items offer you all the essential components including vitamins, minerals, and the required fatty acids. These elements along with low glycemic scores which do not raise your glucose level.
Insulin sensitivity is improved and your food cravings will be controlled with a feeling of fullness which stops yours from eating more than required.
Planning a diet chart with the help of a dietician not only helps you to out control over diabetes but also to reduce the risk of heart disease and for the total well being of your body.
References:-
https://academic.oup.com/ajcn/article-abstract/46/6/968/4716080
https://academic.oup.com/ajcn/article-abstract/48/2/248/4695025
https://care.diabetesjournals.org/content/14/2/95.short
https://pubmed.ncbi.nlm.nih.gov/29882884/